BUILT TO SOLVE THE WORLD'S TOUGHEST DATA CHALLENGES
PVM was founded in 2010 by Pat Mack, a retired Naval officer, out of frustration with the status quo. Learn more about our founding story below.
PVM'S ORIGINS
PVM founder and CEO Pat Mack grew up in St. Petersburg, Florida, and his technology journey started at an early age. When he got his first computer at 9 years old, he was hooked. He even taught himself how to program from Byte Magazine!
His passion for technology has stuck with him his whole life, leading him to join the Navy with a four-year academic/ROTC scholarship to study computer engineering. Five years later, Pat also attended Naval Postgraduate School, where he earned Masters of Science degrees in Computer Science and Operations Research.
During Pat's time in the Navy, he completed several deployments and held many roles, ranging from serving as a technical director to leading organizations that were focused on modernizing war ships. In the later stages of his Naval Service, he led the acquisition programs that enabled the Navy to meet its requirement to use data to drive crucial decisions.
CUSTOMER-FIRST: WHY THE MISSION MATTERS
During his time in the Navy, Pat realized that the Command and Control technologies that were in use were not completely meeting warfighting needs. He also saw first-hand the frustration that resulted from solutions that didn't match up with what his customer needed, and developed his philosophy that the customer is the one who determines a job well done.
When Pat retired from the Navy, he was passionate about delivering technology that made his shipmates' lives easier and wanted to help them solve the data-driven challenges they were facing every day. With a deep understanding of the importance of putting the customer first, Pat founded PVM in 2010. His goal was to alleviate the frustrations his former colleagues were facing on the front lines every day and cut through the noise that is often associated with government contracting.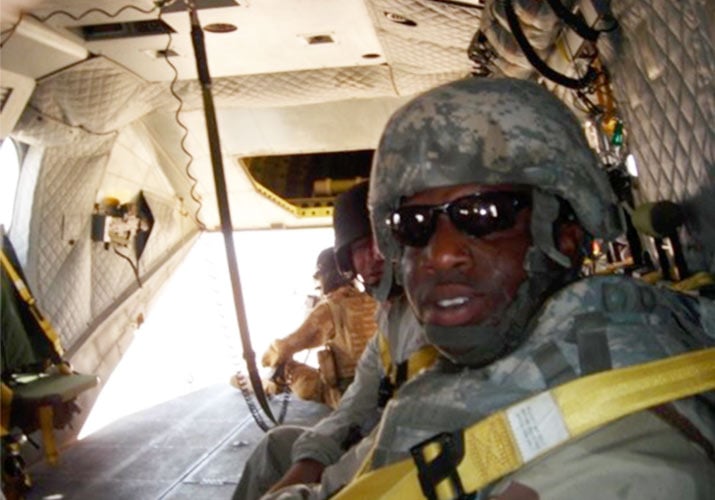 WANT TO WORK ON MISSION-CRITICAL PROBLEMS?
At PVM, we put the customer first always, and our talented team of engineers gets the opportunity to work on projects that have a direct positive impact to the lives of U.S. citizens. We are a mission-driven company looking for individuals who share our passion for using data and technology to solve the world's toughest challenges.